We at Roost understand that a home isn't simply a location in which to pass the time; a home is everything.
Homes are where families gather to honor time-tested traditions and forge new ones. They are a literal and figurative shelter — both from the elements and from the outside world's demands. Childhood homes, first homes, dream homes, forever homes — these are the places we reminisce fondly about; they are the places in which we envision our lives, and they're the places that inhabit our dreams. The honor of constructing and delivering something of such import to our clients is a constant source of motivation and informs every decision we make.
OUR JOURNEY
The makings of a powerful pair
Brandon and Rebecca met when they were sixteen, and their considerable time interacting with one another lends itself to an exceptionally well-balanced partnership. Their first project was the renovation of their 120-year-old farmhouse, and it was then that their operational roles began to take shape. As one-half of Roost, Brandon handles the bigger-picture items such as lot procurement, home pricing, and management of all facets of construction. The other half, Rebecca, focuses on more of the nitty-gritty aspects like process optimization, finances, and selections. This powerful pair shares the common objective of providing an outstanding client experience while delivering exceptional homes. They're able to execute this goal by prioritizing their relationships with clients, realtors, vendors, and architects and maintaining high standards of efficiency, communication, transparency, and quality.
First Project — Before & After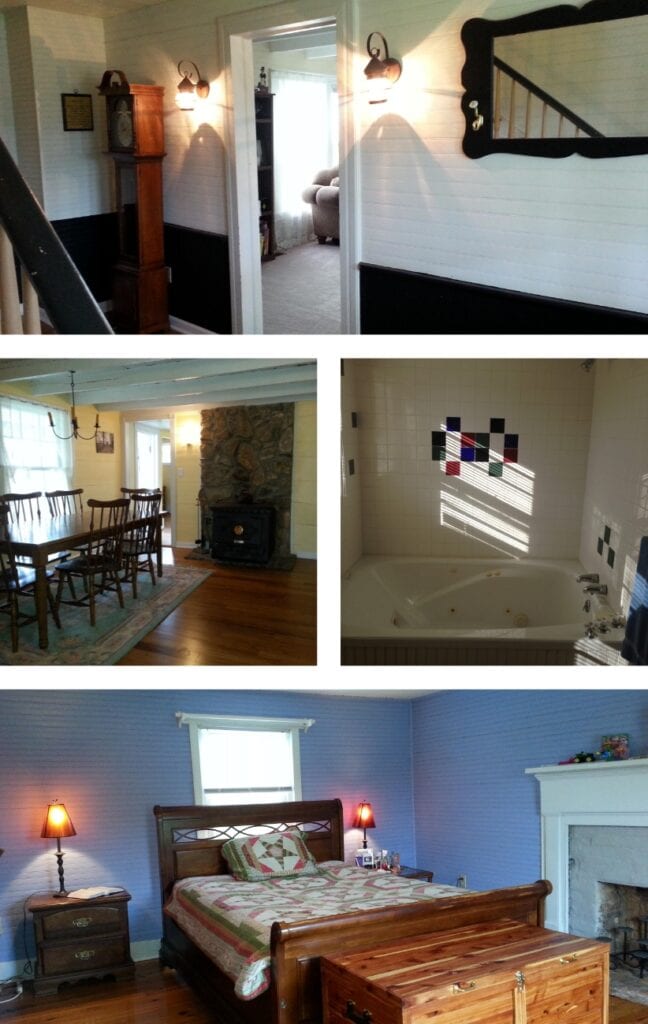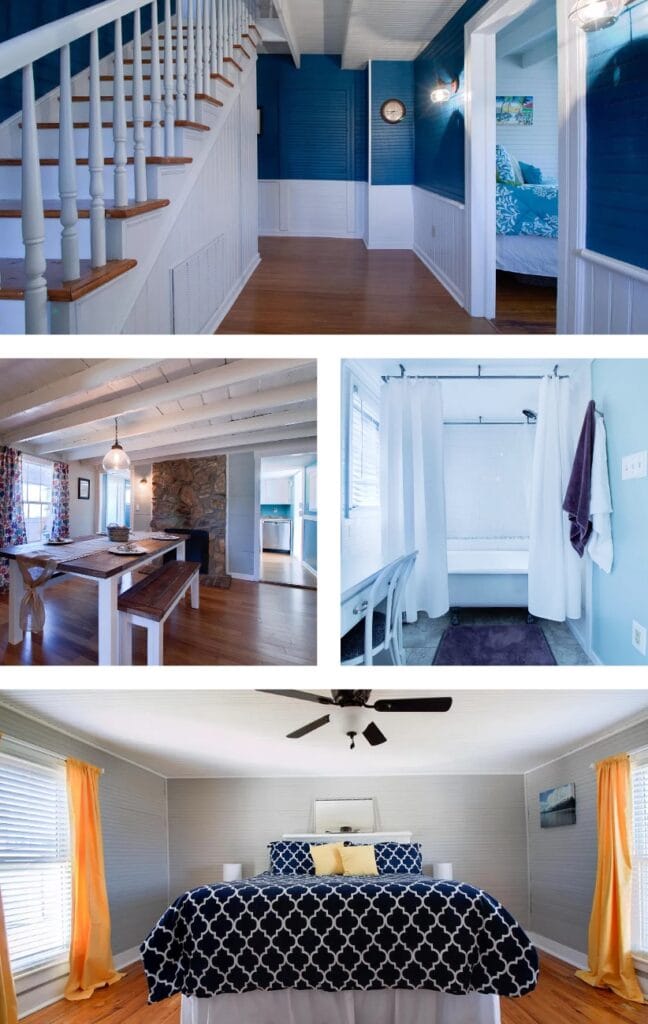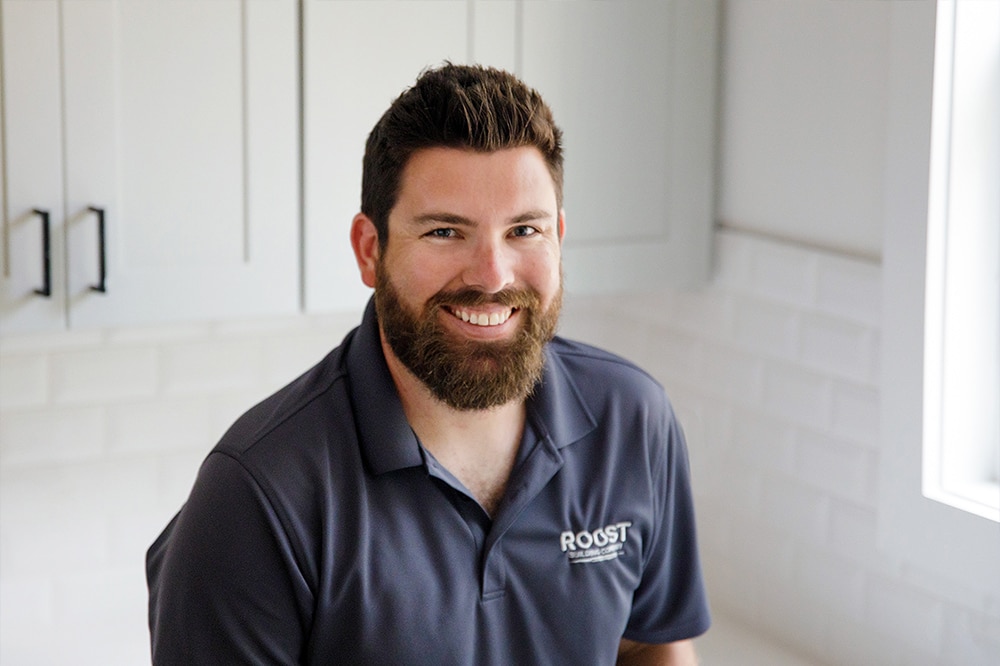 OWNER
Brandon Wiggins
Most builder bios begin by listing years of experience, positive character attributes, and various other nice-sounding tidbits about the builder. In keeping with that tradition, it should probably be said that Brandon is a second-generation home builder, a Franklin County native, and he builds fantastic houses. While all of that is true, that's not what makes him stand out.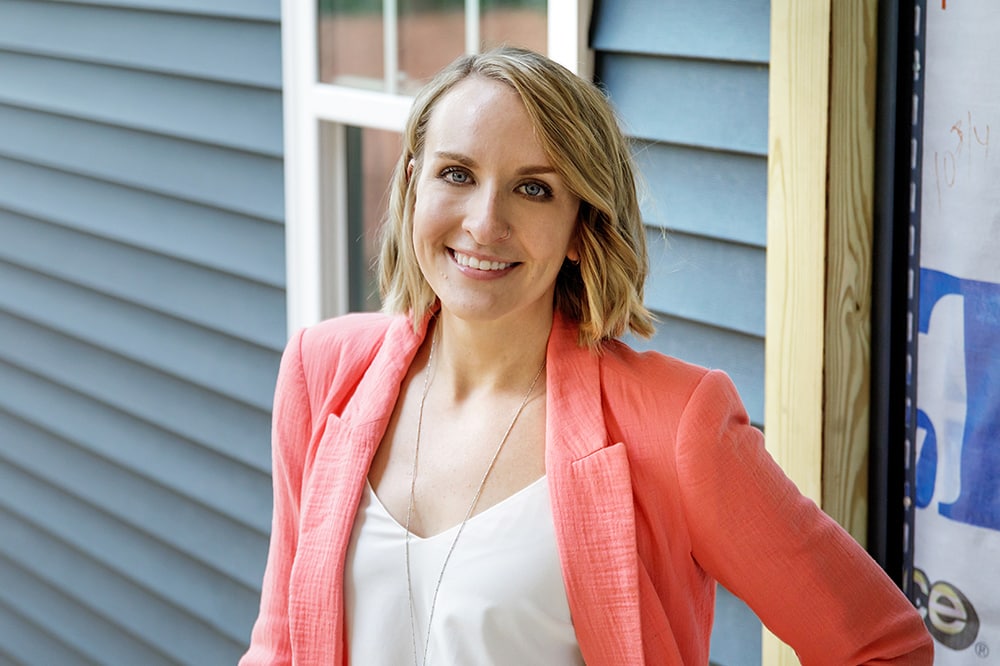 OWNER
Rebecca Wiggins
Rebecca also spent a bit of time at NC State, focusing on animal science, so the dogs, the cats, the horses, the aforementioned donkeys, and even the couple of cows are not surprising. She enjoys hikes and movie nights with her kids, listening to loud music, catching up with friends, going overboard with holiday decor, and trying new restaurants. Rebecca has a bit of a competitive side (do not attempt to engage her in a board game), and though she enjoys achieving goals, she doesn't slow down to revel in them much as it's always on to the next. This is why one degree turned into two, why half marathons gave way to full ones, and why her little herd will likely become a bona fide ranch.
"The entire Roost team was professional, timely and thorough when building our custom home. If we could do it all over again, we'd hire them in a heartbeat! Our custom home went from engineered drawings to final product and we are thrilled!"
– Peter B.